Unfortunately, Dinner in the Dark events are not currently running

Dinner in the Dark is the latest food tasting and socializing experience to hit the UK. Aimed at the singles market, an equal number of single girls and single guys have an unforgettable dinner dating experience in complete darkness!
How does it work?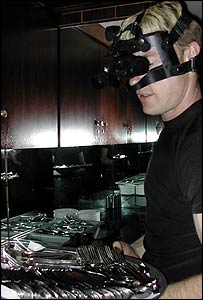 On arrival, guests begin their evening with a complimentary cocktail at the bar, where they get the opportunity to mingle with the other guests before being split into smaller groups and being led into the dining area. Waiters, wearing night vision goggles then personally guide each guest into the pitch-black dining room, that really is in complete darkness!

Once comfortably seated, it's time to work out who you are sitting next to! The evening then continues with guests chatting and sharing the most bizarre experience of identifying and tasting the various courses presented throughout the evening, imagining what the people around you look like!

Dinner is made up of 5 courses, each of which are 'taster' meals, consisting of small portions of finger food.

For the final course – dessert – candles are introduced on each table, and your fellow dining guests are revealed – did they look how you imagined them to be?! After dinner, guests are left to their own devices to mingle at the bar, and reflect on their unforgettable dining experience!
How much does it cost?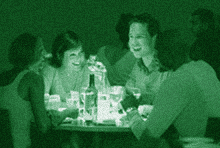 Tickets to this events are £50 and include a complimentary drink on arrival, 5 course taster meal, wine with your meal, and the most unique dining experience around!

Dinner in the Dark plan to extend their dinner dating experience to other parts of the UK this year.

Upgraded Urbansocial members are eligible to a discount on tickets to Dinner in the Dark and other events.