Top 8 Late Night Bars to Take your Date in Dublin
If you're out for a dinner date in Dublin, and things are going well, you won't want to call it quits with your date early.

You'll be needing a late night bar for a few after dinner drinks, yes? Well, you've come to the right place. We've done the legwork for you, hunting out the best late night bars to take your date in Dublin. Don't worry, you won't be surrounding by noisy youths or drowned out by awful music. Just a great atmosphere for a date night in Dublin.

So, take your date by the hand and hotfoot it to one of these 8 top late night Dublin bars for some good chat and a few jars.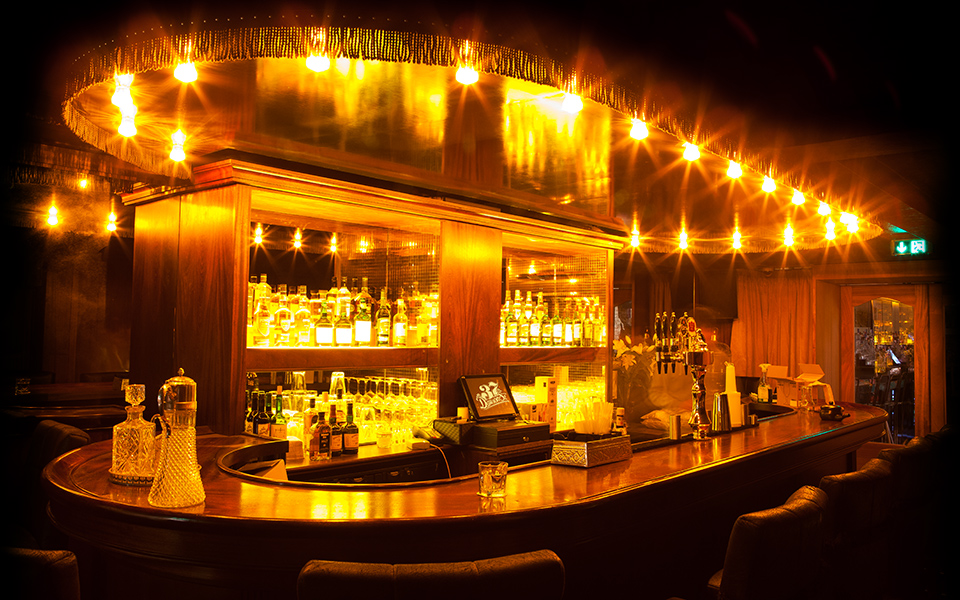 Address:
37 Dawson Street, Dublin 2
If it's a touch of late night opulence you're after, then you can't go wrong with
37 Dawson Street
. Purveyors of fine whiskey and tasty cocktails, the dedicated Whiskey Bar tucked away at the back of the building is where you should escape to.
Stylishly furnished and dimly lit, it's an ideal setting for some date romance. Kick back and relax together as you sip a lovely Irish Malt, or ask the bartender to mix you up something else if you're not too keen on whiskey. And with a pianist tinkling the ivories on a baby grand, you can both imagine you've stepped back in time to a prohibition-era speakeasy. Very cool location to take your date.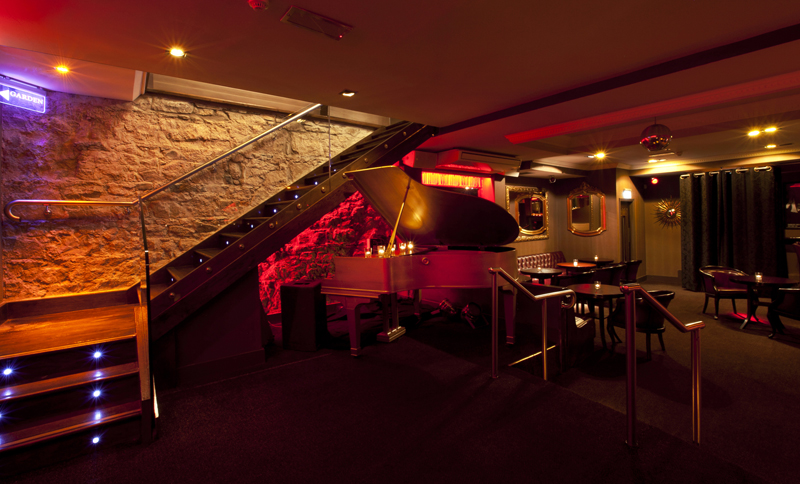 Address:
58 Harcourt Street, Dublin
Hardly a hidden gem, but a gem all the same,
The Black Door
is what awaits you and your date as you step behind the stunning Georgian facade. Another piano bar hinting at the days where alcohol consumption was done on the down-low, this 1940s style cocktail bar is a real treat after a nice meal together.
The upstairs bar is quiet and intimate, while downstairs you'll be able to nab a couch (if you're lucky). Chill out to the late night sounds of a gilded baby grand piano, or let their resident DJs soundtrack your date night into the wee small hours.
Address:
Centenary House, Anne's Lane, Anne St S, Dublin 2
If you're after a trendy spot for a late night
date in Dublin
, then check out
ZOZIMUS
. Named for balladeer and poet Michael Moran, this is a cracking venue for a date, serving some tasty food and fine cocktails.
Located on the ground floor of Centenary House on Anne's Lane, this is very much representative of the vibrant and artistic atmosphere so prevalent in this part of the city.
The interior was designed by an internationally acclaimed design house, which makes for an eye-catching, contemporary style. And the menu promptly follows suit, with some iconic dishes to complement the expansive collection of classic and modern cocktails, shaken up by their resident mixology team, using only the freshest of ingredients. This will be a date night to remember.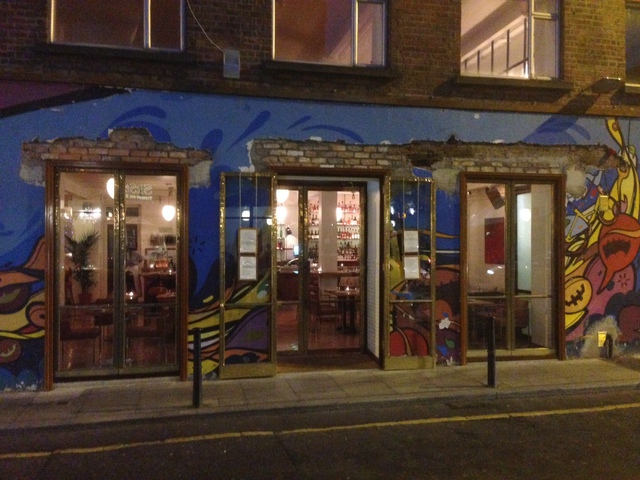 Address:
52-55 Drury St, Dublin 2
Fancy escaping to New York with your date, without ever leaving Dublin? Then head for the
Drury Buildings
on Drury Street and soak up the NYC-inspired interior.
If stomachs are still rumbling, their delicious artisanal food is served until 10.30pm on weekends, and they have more fine wines, craft beers, and classic cocktails that you can shake a stick at. A New York style date night in Dublin.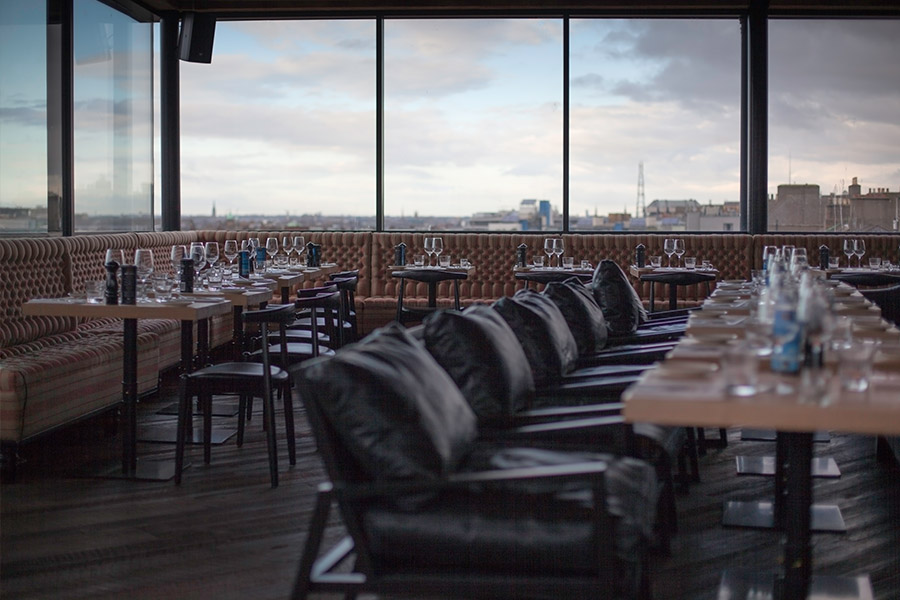 Address:
33 Harcourt St. Dublin 2
Another great date idea in Dublin is to treat your date to a swanky rooftop destination by swinging by
The Dean
on Harcourt Street. Make your way through the lobby to the lift that'll whisk you both to
Sophie's
, where freshly made pizzas come piping hot from wood fired ovens, and cocktails are mixed to perfection.
And to ramp the romance up a notch, you and your date can check out the terrace. If it's cold out, worry not, The Dean provide you with blankets and heaters to keep you cosy, and when it's the summer you'll feel like you're a world away from the hustle and bustle below.
A word of warning, though; don't rock up too late or you run the risk of being turned away. It's popular for a reason, and a being refused entry isn't part of any successful date night in Dublin.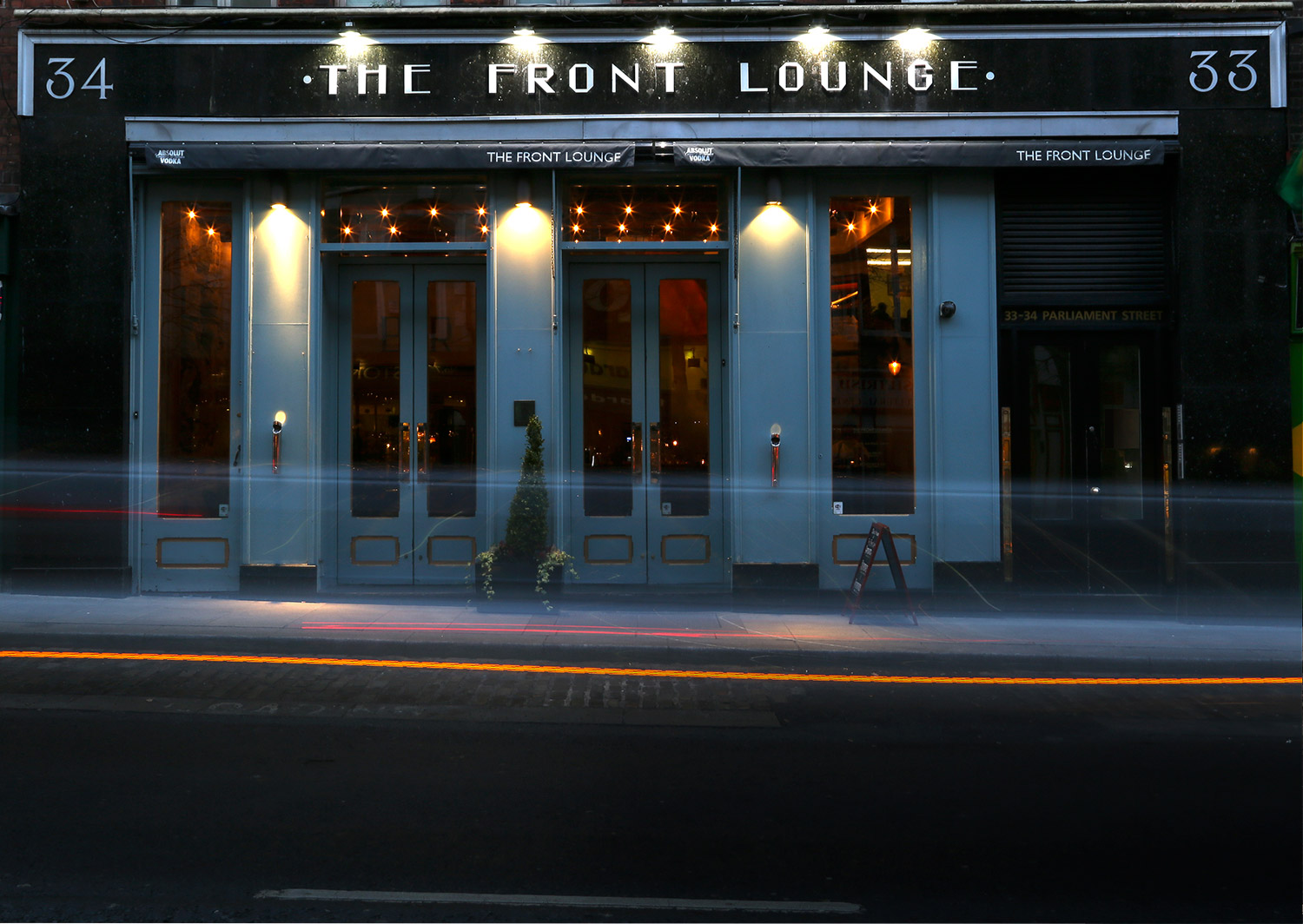 Address:
33-34 Parliament Street, Dublin
Newly refurbed, with big comfy sofas,
The Front Lounge
is a cool and cosy gay bar just buzzing with that famed friendly Irish atmosphere.
If you love cocktails made properly, then this is the place to be. The spirits on show have been sourced from around the globe, and the cocktail list contains only the tastiest concoctions, mixed with only the freshest fruit and homemade syrups.
This isn't the place to go unwind; this is where you go to have some fun!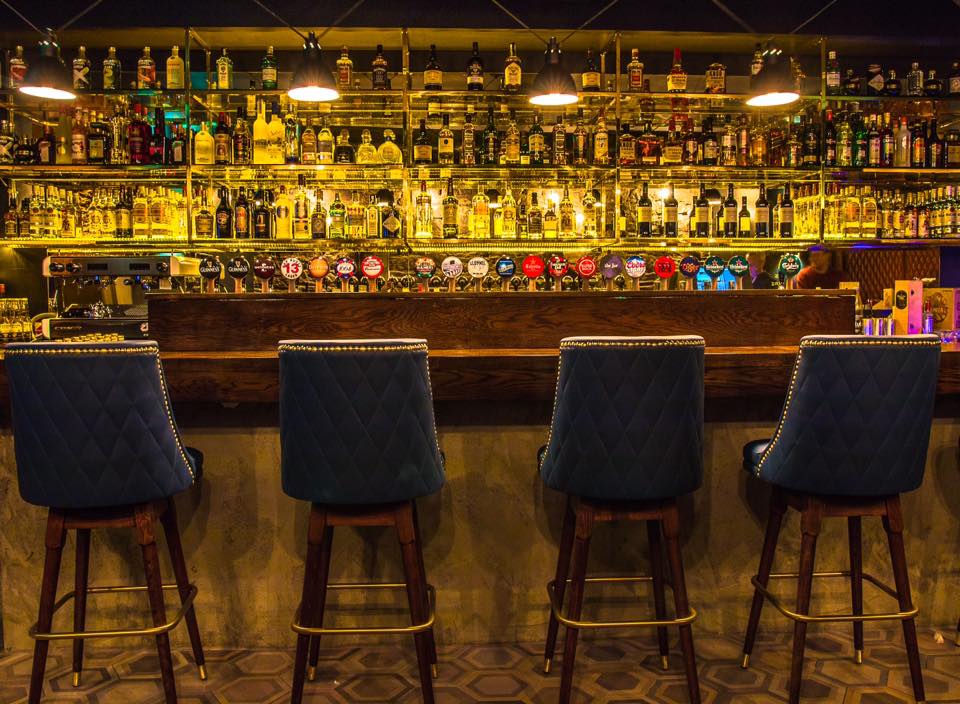 Address:
31 Wexford St, Dublin Southside, Dublin 2
If you're out and about on Wexford Street, then you simply have to swing by
The Jar
. It's relatively new and very stylish, with a growing reputation as a late night haunt in Dublin, making it an ideal venue to head for with your date. 
It's another place serving up mouthwatering wood-fired pizzas, while its drinks menu is as eclectic as they come. From popular local beers and ales, to their freshly prepared signature cocktails, you're bound to find something to nurse as you chat to one another about your trials and tribulations of dating in Dublin.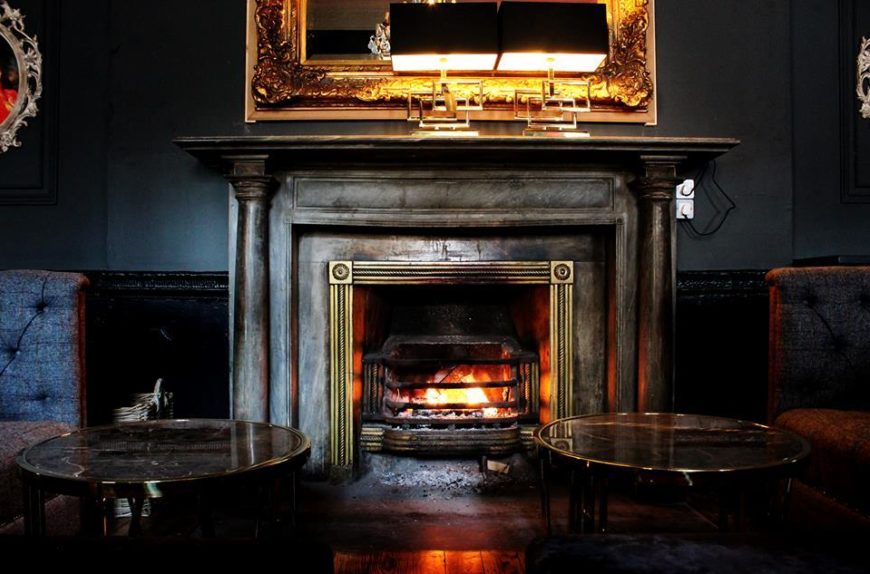 Address:
Powerscourt Townhouse, South William Street, Dublin
Saved the best date idea 'til last? Maybe!
Farrier and Draper
is a proper date night treat; and probably the fanciest place on the list. Right bang in the middle of Powerscourt, you won't be rubbing shoulders with any noisy youths, that's for sure.
This Art Deco-inspired venue is open until the small hours, with their resident DJs behind the decks each and every single weekend. The interior is bold, and the cocktail menu is too, with a number of classics given a welcome twist. In fact, as you wander in through the impressive glass doors, you'll be hard pushed to miss the floor-to-ceiling display of spirits, whiskeys, and craft beers. You will literally be spoiled for choice of what round to get each other as you date the night away.
So, settle into a comfy couch and unwind, drink in hand, as you toast a successful
date in Dublin
. Well, it must've gone to plan if you're here!