>
>
>
5 Great Ideas for an Active First Date
5 Great Ideas for an Active First Date

The standard meet up for a drink or bite to eat is a tried and tested idea for a first date, but there are plenty of other ways to break the ice and get to know each other too – like an activity-based date. Here, we'll run through 5 great ideas for an active first date that gets the body moving and the romance blossoming, ensuring a fun, interactive and memorable day that's sure to be like no other.
 Top 5 Great Ideas for an Active First Date
The Hiking Date
Number one on the hit list of great ideas for an active first date is hiking. Hiking can be a wonderfully romantic first date activity that provides a great opportunity to really get to know your date.
Pick a nice scenic route and let nature work its magic, providing the perfect backdrop for a romantic moment or two. You'll find that conversation will flow easily with ever-changing surroundings constantly bringing up new things to talk about, and what's more, it's completely free! For the creative romantic, consider turning your hike into a scavenger hunt to unleash your inner adventurers.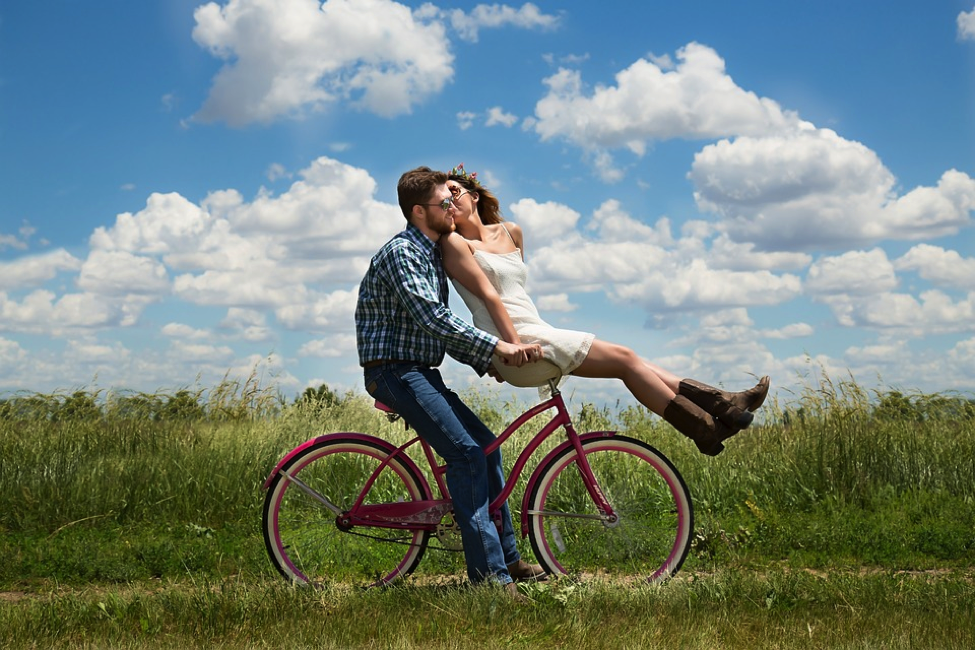 Image: Pixabay
The Cycling Date
Grab your cycling equipment and bikes (our advice is play it cool and avoid the tandem – at least for now!) and get cycling for a cute first date you're both bound to love.
Pick an easy, flat route that isn't too physically demanding for either party, considering wider footpaths that will allow you to cycle side-by-side to enable conversation. Ensure the ride remains leisurely, never straying from a steady pace so that both Cupid and your date can keep up.
Dance Class Date
Ok, hear us out on this one! While the suggestion of throwing your best shapes on a first date is enough to send some running straight for the door, a dance class can be a really fun and unique first date scenario.
Stick to the beginners' classes and pick a style within both your comfort zones to avoid too much embarrassment. But the trick here is to let your hair down and have a little bit of fun, not taking it all too seriously and getting a few positive chuckles from your date in the process. And needless to say, partnering up with your date might just help ignite a certain spark between the two of you.
The Bowling Date
Music, oversized shoes, beer and snacks makes bowling amongst the best first date activities on this list.
The beauty of this fun-filled sport is you can partake regardless of your skill level (though we definitely recommend leaving the bumpers up for the novices amongst you), meaning it's easy to throw in a little friendly competitiveness between the two of you.
A Big Day Out
Last but not least on the list of great ideas for an active first date is a day trip. You may not think it, but when you factor in the amount of walking you do throughout the day, day trips to attractions are often very active date scenarios.
Choose somewhere that piques both of your interests, such as a theme park or museum, and take off for the day. Not only will this allow you to score brownie points in the romantic department, but it poses plenty of great opportunities for some cute Instagram snaps and to see if your interests are compatible together.
The most fun first dates are the active ones. Following the ideas in this piece on your next first date will guarantee an action-packed day neither of you will forget anytime soon, and will help boost the chance of romance blossoming between the two of you – all while staying fit and active at the same time! Happy Dating!
Author: Alex Jones – features writer for Start Fitness – providers of running, cycling, gym, football and outdoor products.