>
>
>
The Best NYC First Date Ideas, No Matter the Weather
The Best NYC First Date Ideas, No Matter the Weather

The best NYC first date ideas really ought to be a dime a dozen. After all, New York is a city that just does not stop – there's always something happening somewhere. And yet, when the time comes to sweep someone of their feet with a fun and thoughtful activity, you can almost guarantee your mind will draw a blank.
Well, don't worry! We've pulled together some of the best NYC first dates, and we've even considered the weather. No matter if it's rain or shine (or sleet or snow), you can confidently whisk your date off to one of the below.
---
Six of the Best NYC First Date Ideas, Rain or Shine
---
Forecast: Rain (or Snow)
1. Embrace the Outdoors, Indoors
Where? – Camp, Boerum Hill
Escape the elements and snuggle up in this cozy cabin-themed Brooklyn bar, aptly named Camp. Play arcade games, board games, or toast some s'mores as you enjoy the crazy-good drinks menu, crackling fireplace, and good company. The ideal setting for a warm, fun, and relaxed first date.
2. What's Wrong with Dinner and a Movie?
Where? – Nitehawk Cinema, Williamsburg
Nothing, that's what! And if you want to make it extra special, Nitehawk Cinema in Williamsburg gives you the chance to enjoy dinner with a movie. When the house lights are up, you can order a paired food and drink special inspired by the film you're about to watch. And if stomachs are still rumbling during the screening, the cinema's attentive staff will take your order in the dark via the pencil and paper at your discreetly lit table. This trendy dine-in theater is a first date game-changer!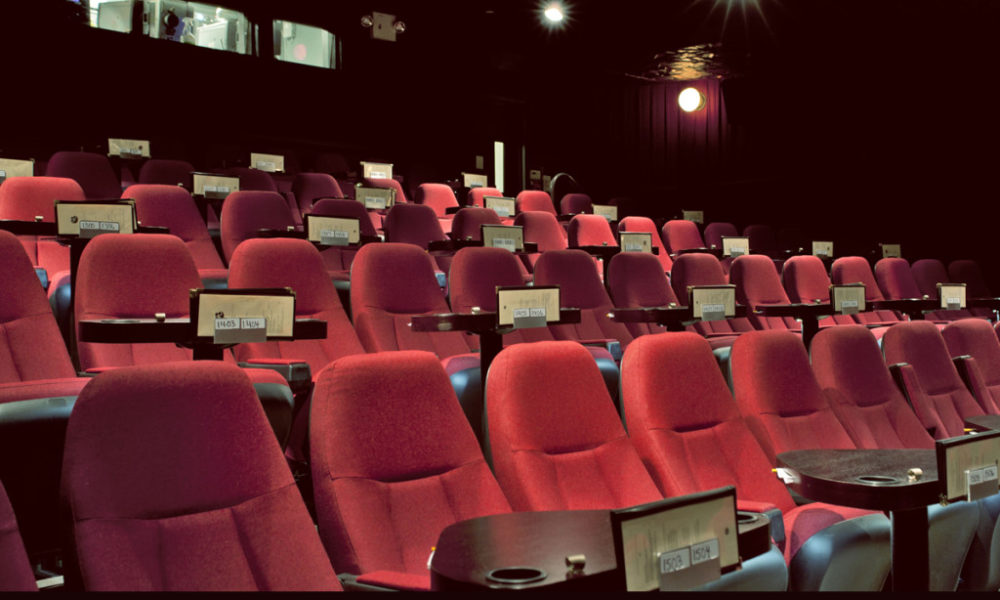 3. Take Things to the Next Level
Where? – Barcade, St Mark's Place
Beer? Check. Wings? Check. Video games? Check. If you want to show your date just how dexterous you can be, Pac-Man and friends awaits at Barcade in St Mark's Place. With more classic arcade games than you can shake a stick at, this place is tailor made for a fun and nostalgic first date in NYC. And who knows, if you crush it on Donkey Kong, you might just land the highest score of all.
---
Forecast: Sunny (or Dry)
4. Wander NYC's "Living Museum"
Where? – New York Botanical Garden, The Bronx
Founded way back in 1891, the New York Botanical Garden is one of the greatest botanical gardens in the world, and one of the places to visit when the sun is shining in NYC. With its incredible collection of plant life, vibrant exhibits, and incredible events, there's no shortage of activities for you and your date to enjoy. Or you could simply walk, talk, and take in the breathtaking surrounds. 
5. Go for a Spin in the Park
Where? – Jane's Carousel, Brooklyn Bridge Park
Brooklyn Bridge Park really does have it all – stunning views of the Manhattan skyline and the Manhattan and Brooklyn Bridges, riverside walks, grassy verges upon which to laze the day away, and a 100-year-old hand-painted fairground ride, called Jane's Carousel. Hop on those antique horses, before grabbing a cone and taking in the city that never sleeps from afar. It doesn't get much more romantic than that.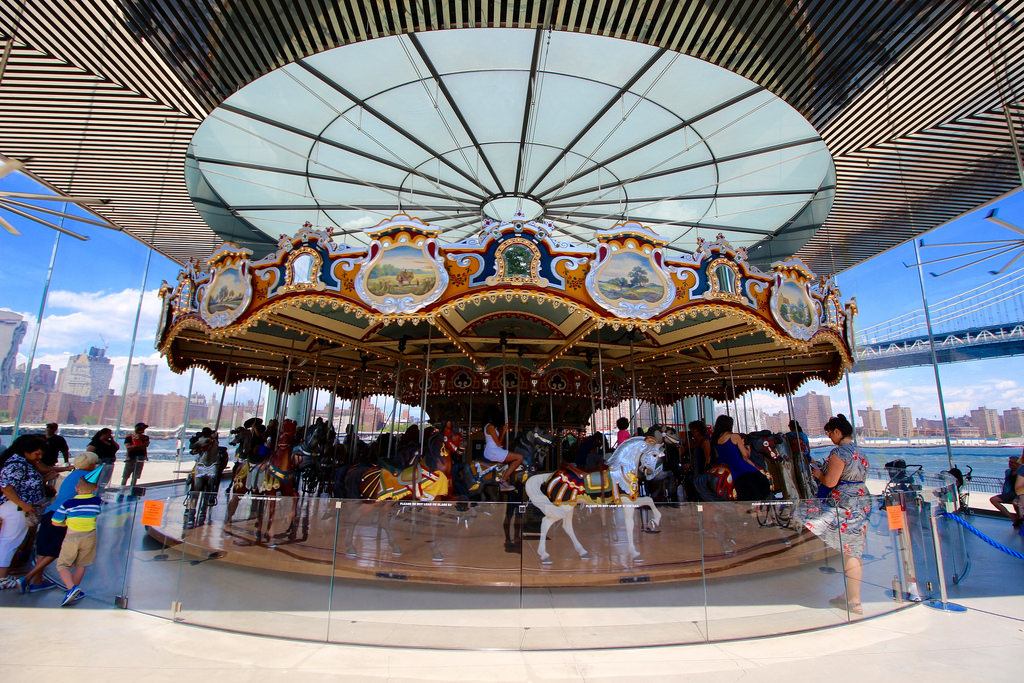 6. Explore a Rooftop Garden Hideaway
Where? – McKittrick Hotel, Chelsea
Hidden atop the roof of the famed McKittrick Hotel, you'll find The Lodge at Gallow Green, a high-concept (and very romantic) bar and restaurant. Inside it looks like a cozy alpine retreat, but we're more interested in the outside, where you and your date can sit among the trees and swap stories while sipping elaborate cocktails. Bliss.
---
Got another great NYC first date idea? Let us know on Facebook and Twitter.