>
>
The Best Way To Message A Girl Online Dating
The Best Way To Message A Girl Online Dating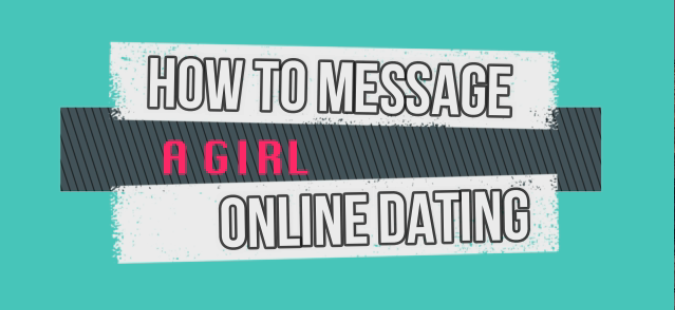 Lifestyle blogger Liv Seaton gives us Urbansocial.com her top tip for guys who are looking to meet women online dating. Liv gives her top pieces of advice for men on the best way to message a girl online dating. See what her dating advice for men is in this short 30 second video.

Dating Advice for Men – Best Way to Message a Girl Online
"Hi Urbansocial dating followers, it's Liv again, and today I've got 30 seconds to tell you about the best things that you can message a girl when you as the guy are messaging them first. I have to say I don't think you can go wrong with quite simply paying attention to our profiles. We've spent time thinking about what to write there, and which photos to post, so ask something about them, especially the bio, because we do put thought into that. That's the way to start a proper conversation with a girl."
Indeed Liv's online dating advice tip for men speaks volumes. There's been plenty of research carried out about what kind of online dating messages women are most likely to respond to in their online dating inbox. Some men might think it's easy attracting women online dating. In actual fact, successfully meeting women online might work out harder than you think, particularly if you are looking to attract the right women.
If you want success meeting women online dating, you need to make an effort. There is a good and a bad way to message a girl online. If you want to get as far as a first date, you need to stand out in an inbox. Don't expect a response from a cliché message with little value like 'Hi, I looked at your profile and you're hot' or 'What are your looking for on here?'. Similarly don't launch into a description about you like 'I'm James, and I'm 5ft 10 inches, with blue eyes and brown hair. I am an easy-going guy who likes chilling out and going out with friends.' Most of this information will probably be in your online profile anyway, so you don't need to repeat it again. You'll need to be much more original and interesting than that to attract women.
Here are our top dating tips for men on the best ways to message a girl online dating.
1) Do Your Homework
As Liv said, do your homework, and read her profile before you contact her. Most guys only look at the online dating pictures, and don't bother with reading the dating profiles. Women are pretty clued up on these things, and will see spot pretty quickly if you haven't bothered to read about her. Spend some time looking at her profile, what she has written, and use this as your basis for making your first move and sending her a message.
2) Pick Your Subject Line
First things first. To attract their attention, you will need to be able to stand out from their littered inbox and pick you. They probably already have an inbox full of messages with subject lines like 'Hi!, Hey, Hi sexy'. You need to think beyond the usual title line and interest her into opening your message. Messages that are littered with physical compliments are much less likely to get responses. So think twice before using 'sexy', 'hot', 'cutie'. By all means compliment her, but make sure you also look at her profile and pick something about that. Words like gorgeous, interesting, fascinating are much more likely to resonate with her and get a response.
3) Add Some Humour
Ladies love guys who can make them laugh. You don't need to transform yourself into a stand up comedian, but aim for something that would be enough to make her smile. Look at her profile and come up with a topic around that, adding a sprinkle of humour in there. If you're really missing a funny bone, Google it. But make sure there is something a bit humorous in that opening message.
4) Keep it Short
Not only should your message be related to her profile, and have a bit of humour in it, it should also be concise. She isn't interested in a waffling long message with tonnes of information, questions and life history included in it. Keep it to the point. In your first message to a girl online dating, a couple of paragraphs will do. There's plenty of time for more.
5) Ask a Question
This should be a critical part of your message, and ideally one that relates back to an aspect of her profile. If you ask her a question, she is much more likely to have a reason to respond to your message. It gives her something to message you back with and makes you look interested in her.
6) 1:1 Message Ratio
Whatever you do, never send more than one message to a girl online dating before getting a response back. Sending multiple messages may get you more noticed in her inbox list, but it won't be for the right reasons. Seeing multiple messages makes you either look desperate or incapable. Have patience, and resist the urge to send another message if you don't hear back.
So guys, get online dating and try these top dating tips for meeting women online dating. We are certain if you stick to these top 6 tips when you message a girl online dating, you'll be on the road to getting that first date.