Dating without a drink…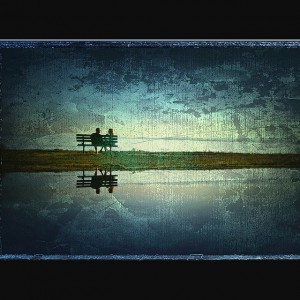 If you're partaking in dry January then having a big glass of liquid courage whilst on your date is a big no, no. Especially when just thinking about dating makes you want to head straight to the pub for a double vodka and tonic.
Well, it's okay. Don't panic. Ditching that pre and in date glass of vino could actually make for a better dating experience.
Alcohol can make you do some strange things, especially when nerves are added to the mix so put down that corkscrew and take a look at five tips to help you survive a daytime date without a large glass of wine.
1. Baby you can drive my car
Most men love cars. Driving to your date and using that as your opening gambit (maybe comment on the traffic or what kind of car you drive) can be a great way to break the ice and start the conversation flowing.
2. Dress to impress
Giorgio Armani once said: "I believe that clothes can give people a better image of themselves – that it can increase their feelings of confidence and happiness".
Who needs booze when you're looking hot? If you're feeling confident in your get-up then not only will you wow your date but you'll also be fine about not having a drink to boost your confidence. Plus you get to wear whatever shoes you want without worrying about falling off them at the end of the night!
3. Do something different
The main ingredient of so many dates these days is alcohol because the staple format involves dinner and drinks. So use this as a great excuse to break the cycle and use your imagination. Why stick to the pub when you have the zoo, parks, beaches, coffee shops, and more, at your disposal?
4. Have an exit plan
One good thing about drinking on a date is that you can drown out a potential bore. Make sure that you have an exit plan in place for those occasions where you don't quite gel – perhaps make the date in a lunch hour so you can escape back to work if things are particularly bad.
5. Get physical
No! Not like that – at least possibly not on the first date. Instead do something active – whether it's a leisurely game of miniature golf or a lunchtime run, doing something physical will help build the banter and take the pressure off just having to sit there and talk.
It may seem a foreign concept but getting to know someone without the mask of booze is a great start to dating and you get to wake up the next morning without regret…or a hangover.
Make it a date to remember rather than one that alcohol has made you forget.