Girl's Style: Romantic Weekend in the Countryside

Head into the hills for a date and enjoy fine pub grub and romantic strolls. A day, or even a weekend, in the countryside is the perfect way to get to know your date in an intimate setting. The right attire is essential, as you'll need to choose something that looks stylish, whilst holding up to walk in the rain or a roll in the haystacks. Check out our three outfit ideas to get you started!
Outfit One – Horsing around
Ride your way to the perfect date in this horesy inspired ensemble. We've combined a faux leather jacket with Hunter boots and stone jeggings. Crop optional.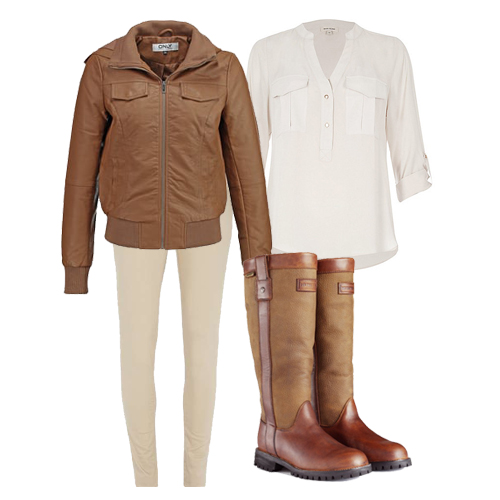 Light grey utility blouse – £38
Outfit Two – Country Casual
Keep it casual by teaming a pretty vest top with a pair of jeans. Finish the look with an oversized bag and practical ankle boots.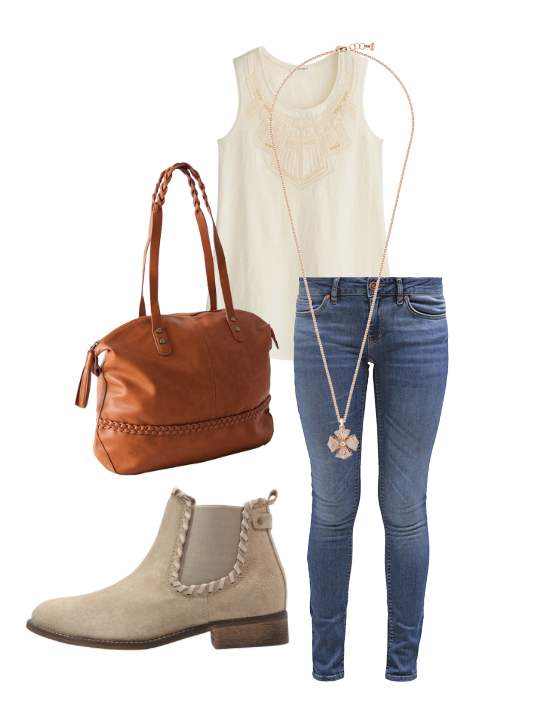 Outfit Three – Daisy Duke
What's more country than a pair of Daisy Dukes? Wear them with a pretty orange blouse and ankle boots with tassel detail.