>
>
>
How to Dress for a Blind Date
How to Dress for a Blind Date

Image: Unsplash
Let's be honest – blind dates are stressful occasions. The assurance of attraction with a pre-agreed date is replaced with a nervous mystery that places heavy emphasis on the importance of a good first impression.
So, today, we're here to settle some of those pre-date nerves. we'll give you a step-by-step guide on how to dress for a blind date. This will make sure a positive first impression helps get your evening of romance off to the best possible start.
How to Dress for a Blind Date
Dress For The Occasion
While the temptation to don your finest, fanciest outfit might be strong on a first date, it's important to contextualise your outfit choice by dressing for the occasion. Remember, your date has never met you before. So overdressing or underdressing could be a deal-breaker before you've even started!
To play it safe, we'd recommend going one of two ways when thinking about how to dress for a blind date:

● Casual
No, this doesn't mean joggers and yesterday's t-shirt! The laid-back, casual look works well for the more relaxed date activities. It should give off an easygoing vibe that says you've put thought – but not too much thought – into your outfit.
For men, the classic combo of a nice t-shirt and a pair of denim jeans should do the trick – after all, it's the go-to look for a reason. Jeans are a fashion staple for pretty much every social situation. So going with your trusty denim is usually a safe bet for any blind date.
For women, pair a cute top, cardigan or jumper with – yep, you guessed it – a reliable pair of jeans! Vary the cut and style of your jeans depending on your overall outfit. Be sure to not go too OTT to keep that laid-back, casual vibe.

● Smart Casual
If your date is a little more formal (we're talking a fancy restaurant or upscale drinks affair), smart casual is most certainly how to dress for a blind date.
For men, wearing a shirt is an absolute must here. Add a touch of informality to this typically smart look by wearing it untucked and leaving the top one or two buttons unfastened. Combine with some dark jeans and and finish the outfit off with some smart (and polished) shoes.
For women, a tea dress or sundress paired with a coordinated pair of heels will have you have looking flawlessly elegant. Never underestimate the power of a sprinkle of sophistication.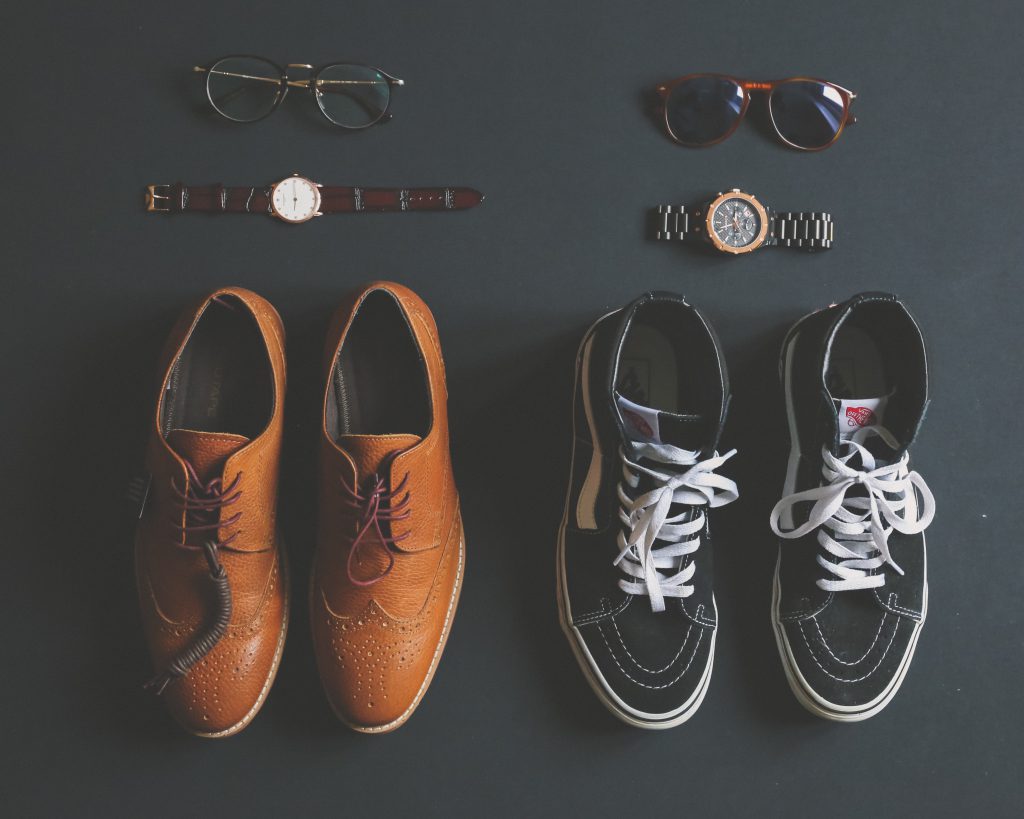 Image:Unsplash
Think About Accessories
Accessories are a great way to liven up an outfit. But they can be very hit and miss – especially with male fashion. As a rule of thumb, if you have to contemplate whether or not it goes with the outfit, it probably doesn't.
Stick to reliable, day-to-day accessories for the casual look. Or ensure you don't stray from anything more elaborate than a sophisticated watch for men and a subtle necklace and earring combo for women. This will maintain that smart-casual style.
Make An Effort
For this one, we're talking to you guys out there. While it might seem obvious, you'd be surprised at just how many men fall at the very first hurdle of how to dress for a blind date. As we've touched on already, on a blind date, first impressions count for absolutely everything. So ensure your date can see you've bothered to make some form of effort from the off.
A fresh new trim and well-maintained (or even just maintained) facial hair is a great place to start and won't go unnoticed by your date. Add an extra layer of razzmatazz with some nice-smelling (but not overpowering) aftershave. You'll have piqued your date's interest before you've even told them your name.
Blind dates are nerve-racking situations, but following these how to dress for a blind date tips will ensure you're looking on-point for your first date – allowing you to relax and let Cupid work his magic. Now, what to wear for that second date…
Author: Luke Conod – MD of Buy Jeans, providing competitively priced men's jeans and other high-quality clothing from leading international labels.