How to take a relationship slow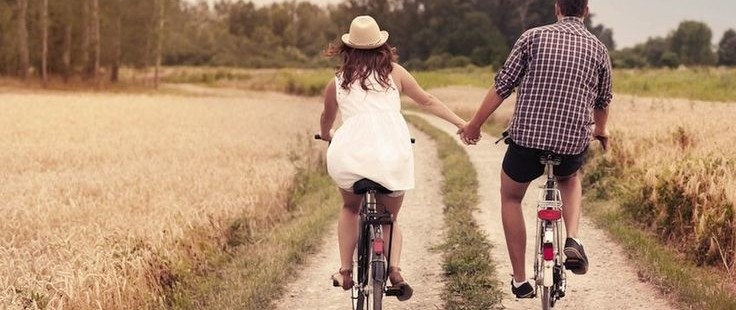 We all know how the start of a good relationship feels, the butterflies in the stomach, the heart pounding feeling when you hear your new beau calling your name. But when you're in that first flourish of love it can be tempting to want to rush things and see each other as much as humanly possible.
However, just because we live in a fast paced world, that doesn't mean that our relationships have to work at the same pace.
The slower you go, the faster you'll arrive. Think about taking your relationship slow so that you can you can think about who you're giving your valuable time and attention too. Sometimes when we get swept up in the haze of a new relationship we don't see exactly who it is that we're dating, we just see the good stuff. Where as it's  by taking it slow you can digest what you're doing and where you're going.
Make sure you get some me time. YES you may be wanting to spend every moment of the day with your new fella but it's important to make sure that you have some me time. Spending too much time together can create a false sense of comfort and can actually make things fizzle out faster than if you were to take a few time outs.
Go on group dates. They're not as cheesy as they sound but by expanding your world a bit, it can help you to get to know their friends and vice versa.
Hold off on sex – at first. YES you may find your new man attractive but there's no need to rush in to sleeping together. Get to know him a bit first, especially if you think this could the one. No need to wait too long, you're not a machine but just don't make any rash decisions.
Just have fun! Don't think about it too much just have fun, enjoy yourself and enjoy each other!