>
>
>
The Seven Deadly Sins of a Relationship
The Seven Deadly Sins of a Relationship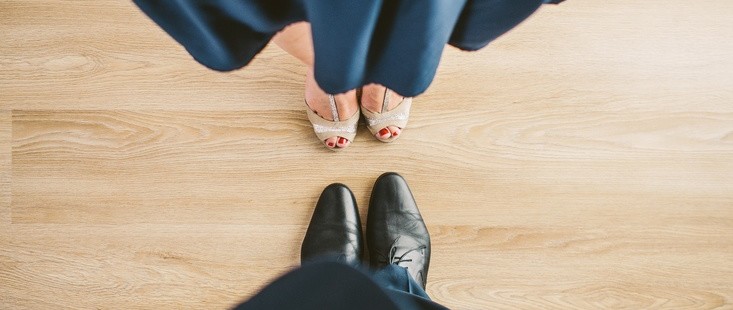 No one can really claim to be an expert in relationships, we're all learning and taking it one step at a time. But for most of us who've been in a several successful and failed relationships, lessons of course have been learnt.
So here are the seven deadly sins of a relationships, if you  can avoid these seven things you should have a strong relationship.
Resentment. This is a poison that starts as something small ("He didn't get a new roll of toilet paper" or "She doesn't wash her dishes after she eats") and builds up into something big. Resentment is dangerous because it often flies under our radar, so that we don't even notice we have the resentment, and our partner doesn't realise that there's anything wrong.
Jealousy. It's hard to control jealousy if you feel it,  It seems to happen by itself, out of our control, unbidden and unwanted. However, jealousy, like resentment, is relationship poison. A little jealousy is fine, but when it gets to a certain level it turns into a need to control your partner, and turns into unnecessary fights, and makes both parties unhappy.
Unrealistic expectations. Often we have an idea of what our partner should be like. We might expect them to clean up after themselves, to be considerate, to always think of us first, to surprise us, to support us, to always have a smile, to work hard and not be lazy.  Having some expectations is fine — we should expect our partner to be faithful, for example. But sometimes, without realising it ourselves, we have expectations that are too high to meet. Our partner isn't perfect — no one is. We can't expect them to be cheerful and loving every minute of the day — everyone has their moods. We can't expect them to always think of us, as they will obviously think of themselves or others sometimes too. The remedy is to lower your expectations — allow your partner to be himself/herself, and accept and love them for that.
Not making time. This is a problem with couples who have kids, but also with other couples who get caught up in work or hobbies or friends and family or other passions. Couples who don't spend time alone together will drift apart. And when you're together, make an effort to connect, not just be together.
Lack of communication. This sin affects all the others on this list — it's been said many times before, but it's true: good communication is the cornerstone of a good relationship.
Not showing gratitude. Sometimes there are no real problems in a relationship, such as resentment or jealousy or unrealistic expectations — but there is also no expression of the good things about your partner either. This lack of gratitude and appreciation is just as bad as the problems, because without it your partner will feel like he or she is being taken for granted.
Lack of affection. Similarly, everything else can be going right, including the expression of gratitude, but if there is no affection among partners then there is serious trouble. In effect, the relationship is drifting towards a platonic status. That might be better than many relationships that have serious problems, but it's not a good thing. Affection is important –everyone needs some of it, especially from someone we love.
Is there anything you would add to the list? Tweet us @UrbanSocialCom to join in the conversation.