About This Dating Event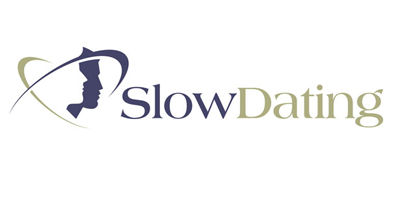 Singles arriving at this speed dating event in Portsmouth will first be greeted by the hosts running the evening. Registration begins around 7.15pm, and the speed dating begins as soon as everyone has arrived, usually around 7.30pm. The hosts will give an introduction, and explain how the night will run. Singles will then start dating, with the single women staying put at one designated table, and the men moving to the various different tables throughout the evening. Every few minutes, the hosts will sound a bell to signal a speed date has finished, and it's time for the men to move on. There is an loo or bar interval half way through the evening, and once the speed dating has finished, guests are welcome to stay in the bar and continue their dating efforts.
Located in an enviable position along Portsmouth's harbour front with stunning views overlooking the harbour itself, The Spice Island Inn is a real gem of a venue when it comes to finding love in the city. Situated near Gunwharf Quays with the impressive Emirates Spinnaker Tower, a striking 170 metre tall icon of the South Coast, in clear sight, this large 3 storey pub is a resounding hit with locals and visitors alike. And so, it's no wonder why Slow Dating chose this venue as the ideal place to hold our ever popular Portsmouth speed dating events; it's spacious with unrivalled views, boasts a friendly atmosphere, has a great food and drinks menu and delivers the perfect ambience for evenings full of chatting, mingling and flirting the whole night through! As the UK's leading and most popular speed dating company, each and every one of our singles evenings are professionally organised by experienced and knowledgeable hosts who work tirelessly to ensure the evening flows as it should, everyone in attendance understands how our speed dating events work and help break the ice, especially if you've never tried this form of dating before! But don't let the unknown put you off attending; with over 12 years in the industry, we know what works best and understand exactly what the singletons of Portsmouth are looking for. Our speed dating events in the area remain ever popular and we receive fantastic feedback year upon year, so why not try it for yourself? If you fancy an evening out of the house and look forward to a welcome distraction from your daily routine, our speed dating evenings are just perfect! Enjoy sharing your spare time with the company of other likeminded singles and see what Cupid has in store for you this year with Slow Dating singles events in Portsmouth, we'll guarantee you a fantastic evening out if nothing else! Price: £20
About the Venue
Located right on the river front in Bath Square, Portsmouth, Spice Island Inn overlooks the harbour with a large outdoor patio as well as plenty of indoor space. Spread across 3 storeys, this pub has plenty of business and is a popular choice for a Portsmouth speed dating event. A friendly atmsphere awaits singles attending a speed dating event in Spice Island Inn, with plenty of singles to meet.
Dating Event Location
About This Dating Event Company
Slow Dating run events in more cities than any other UK speed dating company, and that's no mean feat. With more than 26 UK cities covered in England, Scotland and Wales, there's always a speed dating events taking place somewhere. Events are held in carefully selected private venues, to ensure there's plenty of space for guests and no onlookers. Read more