>
>
3 Best Dating Site Tips
3 Best Dating Site Tips

Online dating – who's in and who's out? Well, depending on your success rate this year, you might be for or against more dating site antics. If you've not yet found that someone special online dating, it could be that you need to change your approach. It's time to bring your A-game to your online dating efforts this year by following these 2 best dating site tips.
With everyone doing it these days, online dating isn't going away. Whether you swipe right or left, send flirts while watching the TV, cut and paste the same message over and over again, or flick through endless profiles on the commute to work. Singles lose hours a day browsing online dating sites, but how many actually find what they're looking for? It's a sad fact that too many singles are wasting their time with half-hearted attempts at online dating that doesn't ever lead to anything. If this sounds familiar, then read on.
The fact of the matter is that online dating can and does work for millions of singles. Recent research by Happn reports that 63% of adults are looking for love online, not just a casual fling. 7 in 10 singles also think relationships that begin online are just as or more successful than those that begin offline. So if online dating hasn't yet worked for you, it's time to up the ante with these 3 best dating site tips for 2020 from UrbanSocial.com.
Best Dating Site Tips
These 3 best dating site tips are so simple. Yet hugely effective for singles who are seriously looking to find love online. They are all based around one key ingredient – effort.
Dating Tip 1 – Show The BEST YOU
This is such a simple and effective step to getting the most out of your online dating experience. Yet so many singles don't give this enough effort. A staggering amount of singles upload rubbish photos into their online dating profiles. Then wonder why they aren't getting more interest. It's like going out for the evening without bothering to do your hair or make-up. If people can't see you properly they're much less likely to interact with you.
Here's a guide of what to avoid when choosing your online dating photo. It's about showing the best version of you for people to see.
Get your head in the photo – nobody is interested in seeing half your face
Avoid close-ups – they're never that flattering
Keep your clothes on – flaunting it too soon can be off-putting
Get off the bed – this can give off the wrong message, unless you're on that kind of site
SMILE – you look more friendly, happy and approachable
Put the lights on – it just looks like you're trying to hide
Don't look down in the photo – double chins are never a good look
Make sure it's in focus – technology is too good these days for any excuse
No mirror selfies or webcams – they just look rubbish
For more tips on how to create the best dating profile photo, click here. There are also companies out there specialising in online dating profile photos like Hey Saturday.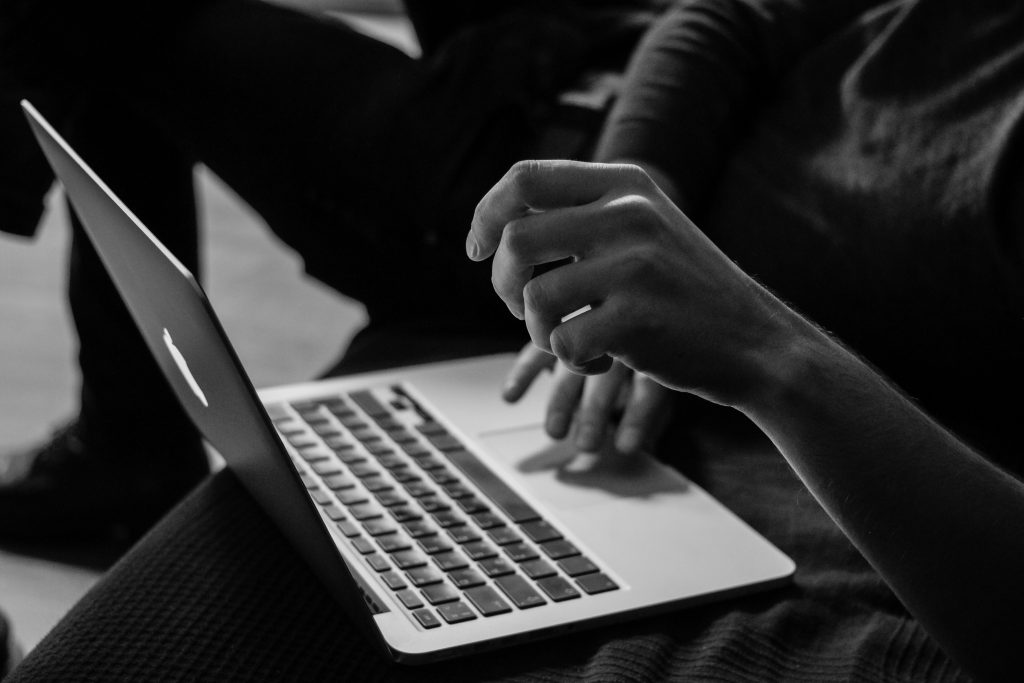 Best Dating Tip 2 – Make It Personal
Throwing the net out with the same cut and paste message to lots of singles online is only likely to catch you out. "Singles looking for a relationship on dating sites are wanting to meet someone that shows interest in them. That means making an effort to read their profile and pick out things you like about them" UrbanSocial explains.
Dating sites have endless search options to help singles find who they're looking for. So it's worth investing some time to find singles that share the same interests or have something in common. Then use this in the introductory message to show you have paid attention. You don't need to hand-craft a unique message to every person you contact, but make sure there is at least a reference to one or two things in your message that shows you've made an effort and taken the time to read their profile.
Similarly, when it comes to searching through profiles, it's worth avoiding the ones that haven't been completed. If a profile only has a photo or very minimal information, it's likely this person isn't seriously looking. It's probably not worth you wasting your time contacting incomplete profiles, as they'll be far less likely to come to anything. For more tips on how to create the best dating profile click here.
Dating Tip 3 – Pick One Site at a Time
With thousands of online dating sites and apps out there for singles, it's tricky knowing which one to go for. There's a dating site for pretty much anything these days – brunettes, vegans, christians, single parent dating, divorced, millionaires, sugar daddies, farmers or fitness fanatics – you name it, there's a dating site for it.
This can make it tempting to join a few dating sites and hedge your bets that at least one will bring home the goods. But in reality, joining multiple dating sites at the same time is just likely to give you a headache. Not only will you be out of pocket, you'll also have trouble keeping on top of your message threads on each site. This could end up being costly, if you slip up and lose that date you'd spent time working towards.
Spend a bit of time looking into what you think the best dating site is going to be for you. Look out for dating sites that have a good number of members in your area. Decide for yourself what the likely advantages and disadvantages are of free dating sites. Once you've done your homework, join one dating site at a time, and give yourself at least 6-8 weeks before deciding whether it's working for you.
Remember one of the big keys to success in online dating is the effort you put in. So follow these 3 best dating site tips for 2020 and get cracking!