8 Rules For Single Parents…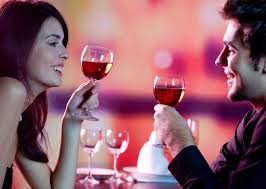 The problem with being newly single when you've got kids is that it's always a stressful time when you get back in to the dating game.
After all, you're busy, you're worrying whether it's too soon to date and you're also having to think about how your kids will feel with a new beau in your life.
But at some point you've got to just jump in and start your next chapter.
Here are a few tips on finding the best lover for you when you're a single parent…
Stop living in the past. YES you have kids with your ex but you're out to start a new chapter in your life. Make a rule that you won't bring up your ex and avoid dragging him in to your new relationship.
Your kids are your number one priority. Just because you meet someone new, that doesn't mean you have to juggle your top priorities. Anyone whose worth being in your life will understand that your kids are your number one priority.
Prepare your kids. It's really important that you prepare your kids for the fact there maybe someone new in your (and their) life. Don't lie or try to hide things.
Don't chose someone because they get on well with your child. Just because someone is getting on great with your child doesn't mean you have to settle. It can be easy to stay in a relationship for an easy life but you need to be smitten too.
Don't try to replace your ex. We've already spoken about leaving your past in the past but it's really important that you don't try to replace your ex when it comes to your children. Your ex is still going to be your child's mother or father and that's not going to change because you've moved on. For a happy home, it's important that everyone knows this.
Have you been through this? Share your stories on twitter with us @urbansocialcom