The difference in dating at 29 and 31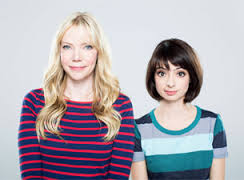 A bit of a different spin for today's dating advice blog post.
Let's get something straight, dating in your 30's is WAY better than dating in your 20's.
After all, when you're in your 30's you're older, wiser and more mature.
You also understand that relationships aren't the be all and end all of life, you have better sex and most importantly you've got a rocking career in the bag so you can afford to buy the drinks!
But this video from comedy-singing duo Garfunkel and Oates made everyone at Urban Social HQ laugh so much we just had to share it with you.
What do you think? Are you a better date now you're in your 30's? Tweet us at @UrbanSocialCom