First Date Drinks: Mix Up Something Special

Hi guys. So you've gone from the inbox to IRL, and now you're standing at the bar wondering what to order after your lovely first date has said "I'll have what you're having."
5 simple words have never seemed so daunting.
Your palms are sweating as you look nervously at the cocktail menu.
Thoughts start rushing through your mind…
"What if I get it wrong? Can I get it wrong? Will my drink order lead to immediate judgement and put the kibosh on a second date? What if it's not classy or cool enough? What if it's too cool? What would James Bond order? Would he order a Budweiser? No!"
Okay, chances are this isn't the make or break decision you think it is. Still, there are a few options to keep in mind when ordering drinks on a first date.
Lucky for you, we've gone ahead and listed them below. Phew!
Go Old Fashioned
What's in it? – Bourbon or Rye Whiskey, Angostura bitters, Sugar Cube, Water
Don Draper's favourite drink, the Old Fashioned is a 1960s classic and when made properly is frankly the quintessential cocktail. You'll want to make sure you're somewhere that knows what they're doing when it comes to mixing an Old Fashioned; it's a simple drink, but easy to get wrong. Look out for big chunky ice cubes, no soda water, not too much muddled fruit, and definitely not too sweet so as to override the smoky taste of the whiskey. If your bartender slings you a couple matching that description, then you're onto a winner.
Mad About the Manhattan
What's in it? – Angostura bitters, Rye or Canadian Whisky, Sweet Red Vermouth, Maraschino Cherry to Garnish
This is the ideal first date drink, so easy and quick to mix, you really can't go wrong no matter where you order it. Plus it hints at having some taste when it comes to cocktails, without the pretence of thinking you're Sean Connery by ordering a Martini, shaken, not stirred.
Keep It Simple with a G&T
What's in it? – Gin. And tonic.
A summer classic, the Gin and Tonic is super simple and won't cost the earth. And if you need to get a bit fancy with it, the recent explosion in popularity of gin means there's no shortage of boutique distilleries producing tantalising variations.
Of course the ultimate reason to order the G&T is that when you're elbowing your way to the bar, you don't want to ask for a complicated cocktail that'll keep you from your date and disrupt the flow of your conversation.
Try a Little Latin Flavour with a Cuba Libre
What's in it? – Cola, Fresh Lime Juice, Dark or Light Rum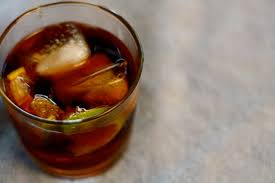 Yup, this is a rum and coke. But Cuba Libre just sounds cooler, right? This is a sweet drink ideal for lovers of rum, without straying down the path of overindulgence that often accompanies rum-based cocktails. Perfect to sip as you get to know one another, and again, very quick and simple to make for the bartender.
Fancy a Mocktail? Try a Lime Rickey
What's in it? – Fresh Lime Juice, Simple Syrup, Angostura Bitters, Club Soda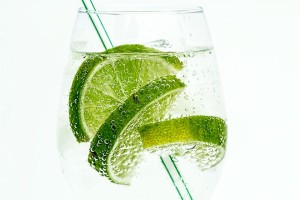 If you and/or your date don't want to drink alcohol, then there are plenty of mocktails worth sampling. The Lime Rickey is one such drink, owing its popularity in part to the Prohibition-era. This is a non-alcoholic cocktail for grown ups, refreshing and sweet, perfect for a warm summer's evening. In fact, one US bartender described it as "air conditioning in a glass."
What's your favourite first date drink? Let us know on Facebook or Twitter!