DIY Lockdown Date Ideas To Try This Weekend

It's that time again, when we do the right thing and stay indoors to protect lives. Whether we like it or not, we're inside for the foreseeable, so dating is going to need to get creative over the coming weeks. For new and established dating couples, dating during covid isn't easy. With the nights drawing in and the temperature plummeting, it's easy to fall into the endless cycle of takeouts and movies. But what we really need is some fresh lockdown date ideas to try this weekend, not only to keep ourselves sane, but to keep the romance going. Forget Netflix. Below is Part One of the UrbanSocial Dating DIY lockdown date ideas to try this weekend.
DIY Lockdown Date Ideas – Part One
Monotonous sofa sessions, and a lack of new conversation is the last thing any hopeful couples need this Winter. It's crucial in these cold, dark months to put the extra effort in to keep the fun and interest of dating alive. Trying something a bit different will get the sparks and passion going again, and reduce the feeling of cabin fever.
Date Night Drinks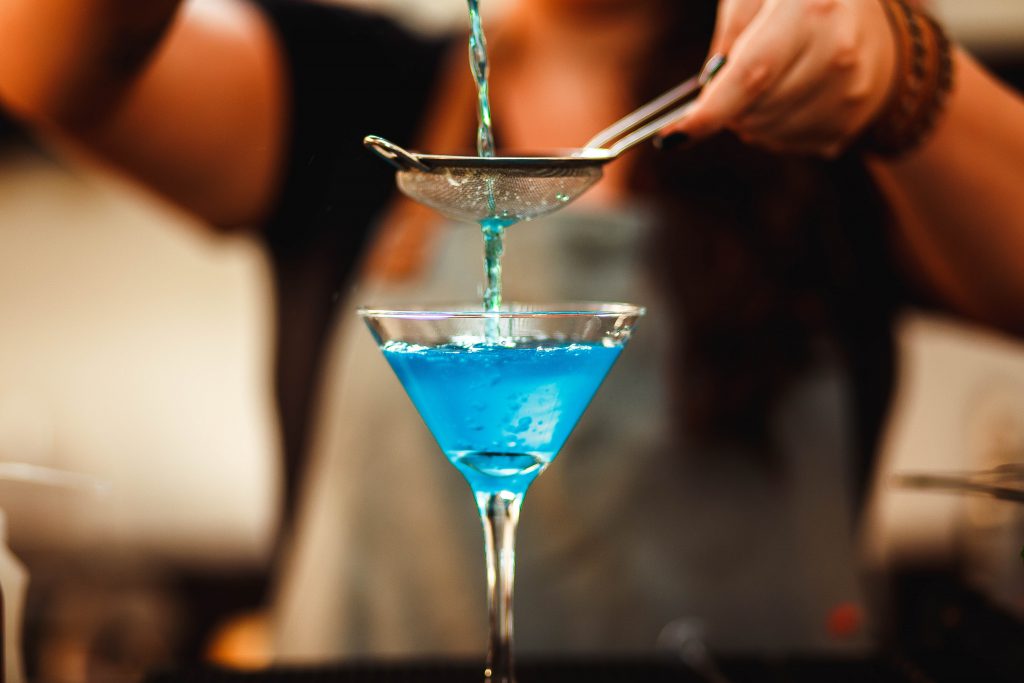 You can't go to the bar, so bring the bar to you. This doesn't mean opening a bottle of wine or cracking a beer open together and resuming positions on the sofa. Lockdown date ideas need effort. So raise the bar, and put on a night out indoors. If you both enjoy cocktails, stock up on your favourite spirits, mixers and garnishes and bookmark the online tutorials that will soon convert you into Tom Cruise. Whether it's a pornstar martini, Tom Collins or Strawberry Daiquiri, this is a great opportunity to master cocktail-making and impress your date. You'll also be able to impress your friends at your next party!
Setting the mood to your lockdown date night is also crucial. Tidy the kitchen or living room, and put in those touches that give the space a bar feel. Dig out the old disco ball from the back of the cupboard, and create a playlist of your favourite party tunes. Or bring out the candles, tablecloths, bar stools and cocktail lounge music for an upmarket champagne bar setting. Agree on a time to meet up (say in the hallway) and make an effort to dress up as if you were going out for the night on your date. Starting your lockdown date night in your joggers and slippers just won't work. Dress to impress, you're on a date!
If wine is more your thing, why not order a wine tasting kit instead for your lockdown date idea. Each choose a couple of different bottles to bring (choose a grape variety or wine region) and host a mini blind tasting session for each other. Try and guess which wine you could be drinking. Print out some wine facts and buff up on your wine trivia at the same time.
Board Games Date Night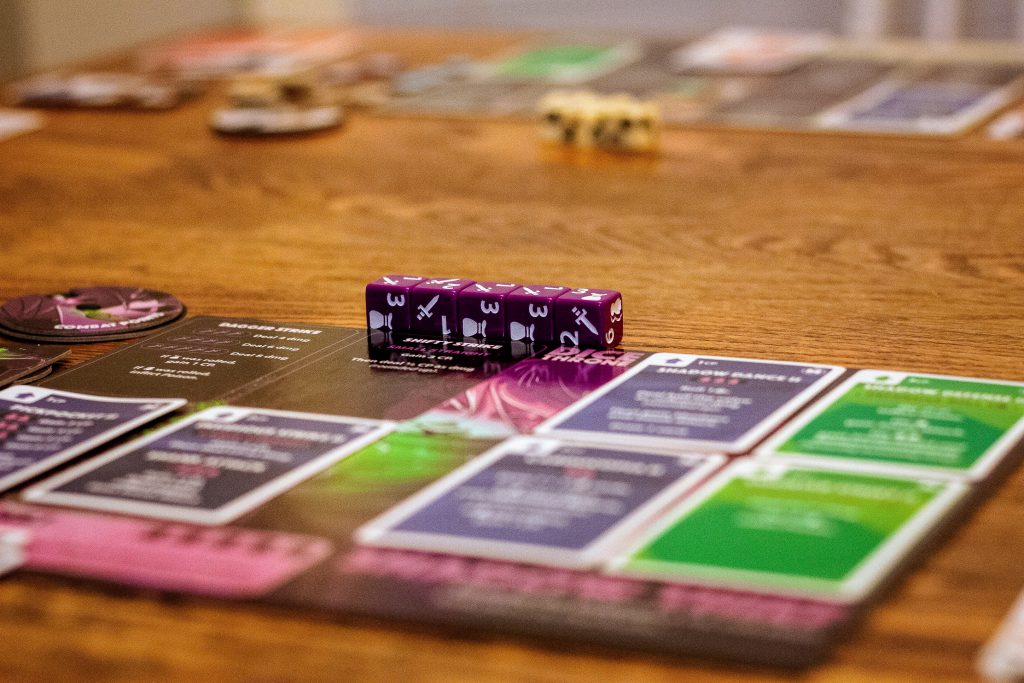 Making a huge comeback of late, board game cafes have been springing up left, right and centre. It's not just kids that can have all the fun with board games. So turn off the TV or Switch, and go back to basics with a board game lockdown date idea! In addition to being interactive, couples who play board games are learning fresh things and exploring new ideas together. Whether it's the old classics like Monopoly or Cluedo, popular relationship games like Our Couples Moments, Bedroom Battle, Truth or Dare or Twister, there's board games out there to suit all tastes these days. Below are just some of popular board games couples could try for this lockdown date idea.
Ticket To Ride Europe – A firm lockdown board game favourite among couples, and a good strategy game to get engrossed in as you venture on a train journey through Europe.
Dobble – A simple fast paced game without a board that simply requires players to find matching symbols on their cards. Great as a starter game or pace changer to a board game evening.
Hygge – A selection of questions that act as conversation starters that can reveal new things about each other you hadn't yet discovered.
Exploding Kittens – Breaking board game sales records, this game is described as a highly-strategic kitty-powered version of Russian roulette, it's worth trying out just to find out what all the fuss is about.
If none of the above take your fancy, a quick search for board games for couples on Amazon will bring up something for any board game taste!
DIY Spa at Home Date Idea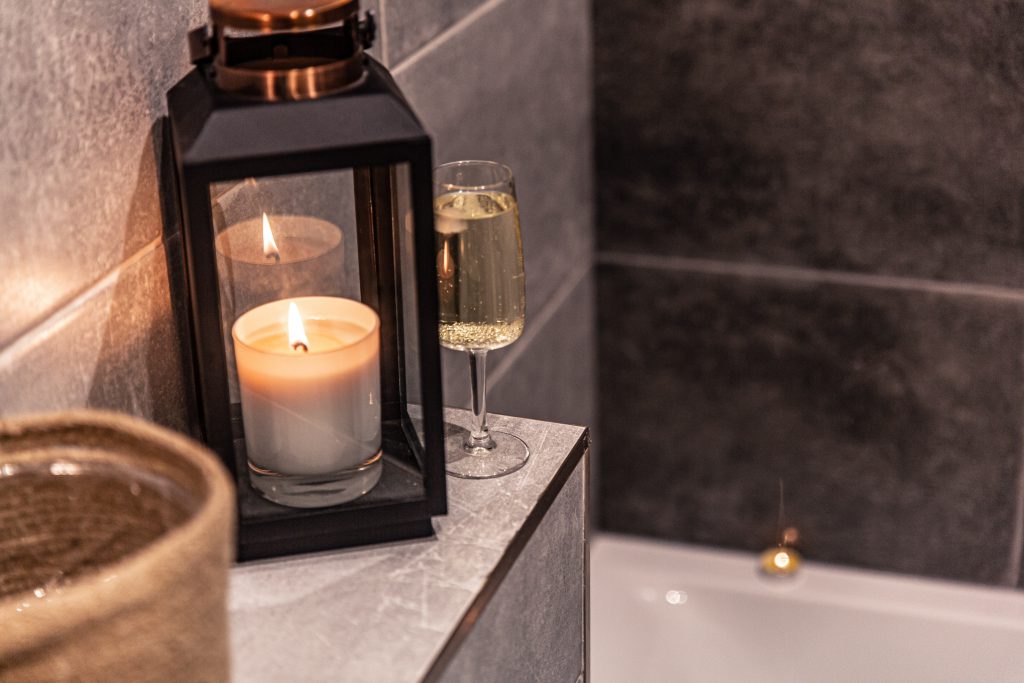 At least one of our lockdown date ideas has got include PJs! Everyone loves a good bit of pampering, and now's the perfect opportunity to bring the spa to your home for a romantic chilled out evening. You don't need to indulge in expensive toiletries to make this special, it's more about setting the mood and enjoying the peace and quiet. A DIY shopping list for a lockdown date night spa session should include any of the following:- massage oil, bubble bath, salt scrub, foot or body scrub, face and/or eye mask, body moisturiser, candles or incense sticks, nibbles and refreshments like wine and chocolates or fruit and herbal teas.
Start by setting the mood, with low lighting, candles and incense sticks that bring the spa vibe into your home. Chilled melodic music compilations are easy to find on streaming music channels, that really set the tone perfectly. Make sure that you've cleaned and tidied the space you're going to use beforehand so you're not breaking your relaxing mood by an urge to clean. Have clean and even warm towels for extra indulgence. Don't forget to turn off all gadgets, and allow yourself to both zone out with no distractions.
Romantic Dinner Date for Two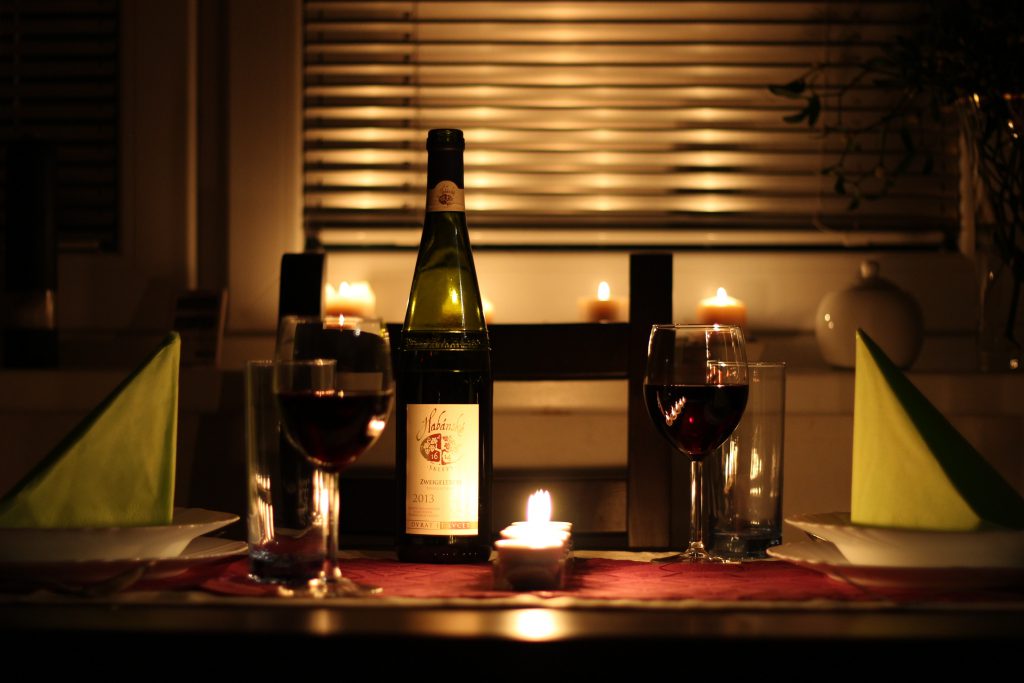 While it's very easy and tempting to order a take-away, why not try cooking together as another lockdown date idea. Whatever your favourite cuisine, have a go at re-creating a version of your favourite meal in the kitchen. Cooking together is a great activity for couples to interact, work together and create something they can both share and enjoy. Communication, timing and teamwork are all important parts of a relationship. Spend some time planning a special menu together or pick a course each to create for your date. If you can't stand the heat in the kitchen for long, choose a menu you can prep in advance, or put in the slow cooker. With the hard work done, you get then get your lockdown date night outfits on, and meet up for an aperitif before dinner.
Make your DIY dinner a special occasion, by setting the table, polishing your glassware, fold some napkins, dim the lights and put on some lounge music. You'd be surprised how you effective these little touches can be on your lockdown date.
Once you've exhausted these lockdown date ideas, don't worry! We'll be back soon with Part 2 of our lockdown date ideas to try over the coming weeks!